Join Our High-Energy and Supportive Fitness Classes, Right Here in Bend!
Are you looking to improve your overall fitness, but find it hard to stay motivated and engaged in your workout routine? You're in the right place! Our Fitness Classes provide a fun and challenging workout that is safe and effective for individuals of all fitness levels.
Just fill out the form on your screen to learn more about our Fitness Classes today!
Unlock your Full Fitness Potential and Join the Fun with Our Fitness Classes
In our Fitness Classes located right here in Bend, you'll experience a variety of exercises and routines that will keep you motivated and engaged. You'll never get bored with the same old routine, and you'll see a ton of improvements.
Our classes are designed to be high-energy, meaning you will burn calories and have a lot of fun at the same time! We offer a wide range of exercises that will push you to the next level, making you stronger than ever before. When committing to our fitness classes, you make a commitment to yourself and your health.
In our Fitness Classes, you'll benefit from:
Getting support and encouragement from others
Experiencing weight loss and building muscles
The convenience of many available class times to fit your busy schedule
Professional guidance, instruction, and modifications from our experienced instructors
We Offer Many Different Classes as Part of Our Program!
We are proud to offer 6 different fitness classes right here in Bend. You can be sure to find something that works great for you in groups of up to 12 individuals!
Barre Classes
In our Barre Classes, we blend the latest exercise science with principles of the Lotte Berk method delivering a fusion of ballet, Pilates, yoga, and strength training to the workouts. This is designed for all fitness levels and body types. Barre is a truly unique and results-driven program that is continuing to grow and transform.
Mobility for Every Body
With our mobility program you will minimize pain, prevent injuries, relieve stress and enhance your everyday life, and say goodbye to outdated boring stretch routines. If you love yoga and the benefits from it, but have injuries or other issues that prevent you from practicing it then this is the class for you! Mobility is all about dedicating time to care for your body and soft tissue to promote better movement and improved functional range of motion.
BoxFit Fusion
This class is a full body workout that incorporates all the fundamentals of a boxer's workout and kickboxing fusion. You'll enjoy mixing up your cardio routine with jump ropes, shadow boxings, pad work, heavy bag work, plyometrics, abs, ladders, and lots of heart pumping exercises in a fun and motivating environment.
Trapeze Yoga
Looking for something new to try? Join us as we stretch, hang, bend, and fly our way to a healthy mind and body! The Yoga Trapeze is a suspension (aerial/anti-gravity) yoga system for the practice of yoga postures, inversions, deep stretches, and aerial tricks. This is a fun way to workout, so if you're getting tired of going to the gym or taking exercise classes, this might be just for you! These classes are beginner friendly and accessible for everyone.
Metabolic Conditioning
Our metabolic conditioning class is our signature that incorporates cardio and endurance strength performed at different intensities, with structured patterns of work and rest periods. This is similar to what most know as HIIT, Tabata, EMOM style classes. They are great for improving cardiovascular performance, strength and cardio endurance, toning, and burning fat.
Total Body Toning
This fun variety class is great for all fitness levels, with a focus on core strength and balance! This class offers a rotating variety of Barre inspired formats, all set to fun music. You'll be on the path to a stronger, toned, more flexible body and better balance in a friendly atmosphere.
Fit Over 50
Our Fit Over 50 program is offered as a 4 or 6 week opportunity where you'll be able to get stronger, lose weight, and feel your best!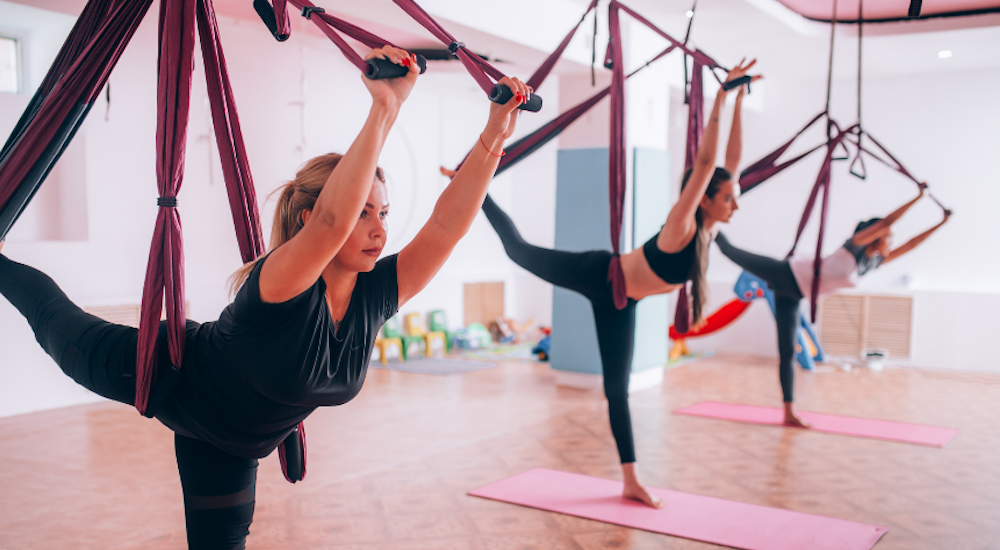 Reach Your Fitness Goals with Our Expertly-Tailored Fitness Classes Today!
Here at inMotion Training Studio, we have dedicated ourselves to helping you improve your health and fitness in a safe and supportive environment. You will feel right at home when you join our amazing community here in Bend.
Simply fill out the form on your screen to learn more!