With so many people getting back into a fitness routine this Spring, it's a good time for a reminder- I needed it too as I fell into this category and many of you aren't going to probably like what I have to say:) But I have been asked a lot why are you adding so many Tailored Strength Training Times and not as many classes…Read below to understand the method to the madness!
"Working out" is what people do in bootcamps, large-group fitness classes, or programs based on "theory" (instead of science). This often looks like a bunch of random exercises thrown together for easy group consumption (as opposed to individual customization). And people who do this think they're getting a great workout because it makes them sweaty and exhausted. Trust me I know I use to run these type of classes and still do but not as my main offering as I got away from my strength training roots and started to conform BUT there is not a true progressive overload which you need to build muscle- AKA lose fat for those that think they will get bulky- trust me you won't!
Beware. After the last few years we (including me) fell into it but recently I went back to the science and not the marketing/franchise style themes…Since going through my nutrition education the past years and after talking with one of my long time friends and strength coaches which set me straight- NOW here me out….some of you might not like what I say or might be as fooled as i was…I knew all of this but started to conform to what I "thought' people wanted not what they needed- especially after the age of 40!
"Training" means that your program has been purposefully and intentionally designed in advance to ensure that you're getting stronger and making progress over a specific period of time. It also means that you're not doing the same "cookie cutter" workout as everyone else. In a small group personal training model like what we just expanded- Tailored Strength, we can have a few clients training at the same time, but performing different exercise variations due to their current fitness or skill level, relative strength, or stability/mobility related factors.
We never rely on how exhausted we are or how much fluid dripping off our skin to know whether we're making progress. Instead, we track our sets, reps and weights on our primary lifts, so there's no gray area or guesswork.
We're either getting stronger, or we're not. And ladies..this means toning, losing fat, getting leaner..as stronger usually people think bulkier and that's not what I am talking about here!
Now don't get me wrong there is a place and time for group exercise, barre, HIIT, and cardio and you will see results initially because you are moving and burning calories but your metabolism will adapt and do it quickly and you will stop or not even begin to gain muscle which is our best way to "tone", lose body fat, and get lean while also helping up our BMR (Basil Metabolic rate) which means we get to eat more…
If you like those style of classes for general movement and the fact that they are fun- then great! But to truly build muscle and get stronger AKA lose FAT) you must adhere to a progressive strength training protocol. Many of my clients including myself stick to Tailored Strength 2-3x a week and then supplement their favorite group class or use it for conditioning and cross training which is awesome. You don't have to kill yourself every workout to have success and in actuality you can gain muscle faster by lifting heavier and not for time or trying to be as fast as possible.
And this is the safest (and best) way to get stronger. If you're getting back into a routine this spring, look for something like this … leave the random workouts behind or atleast incorporate more strength training into your workouts while supplementing with the random fun workouts.
Shannon
Here is a fun post I did on IG about 3 things I wish I had know….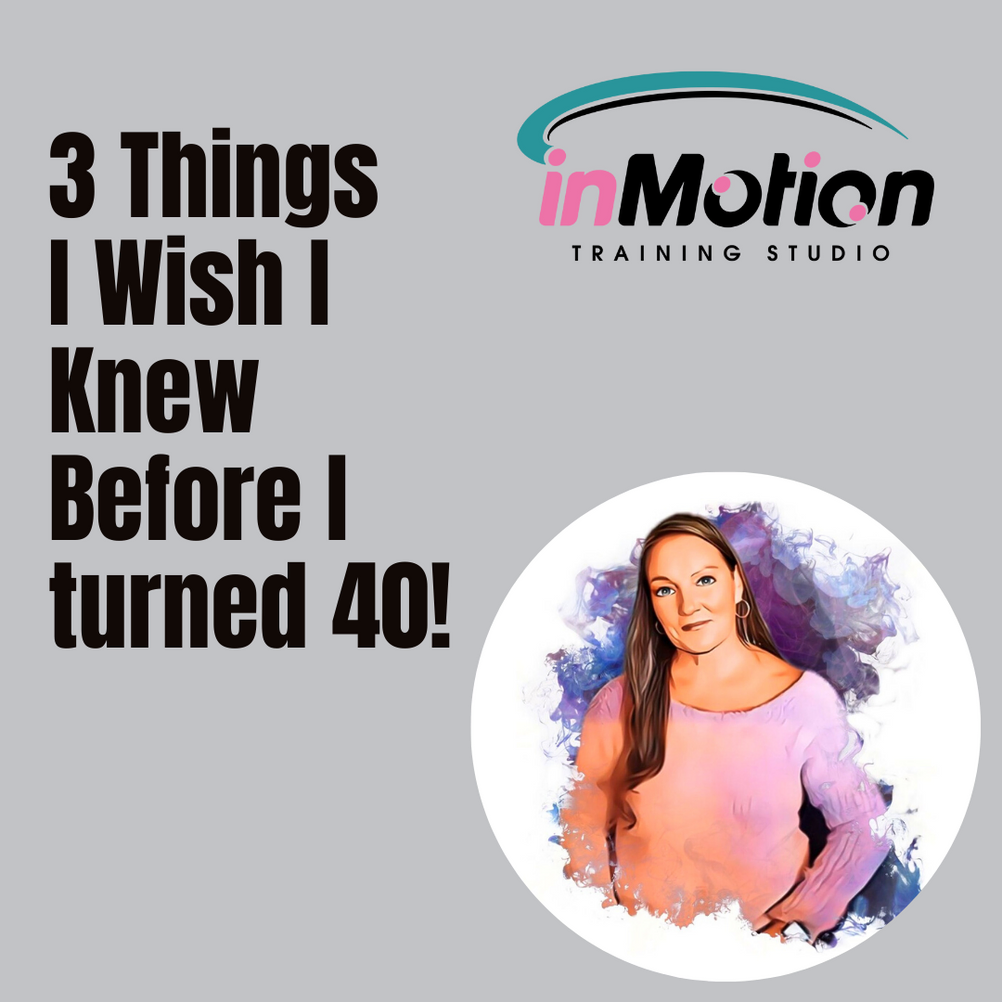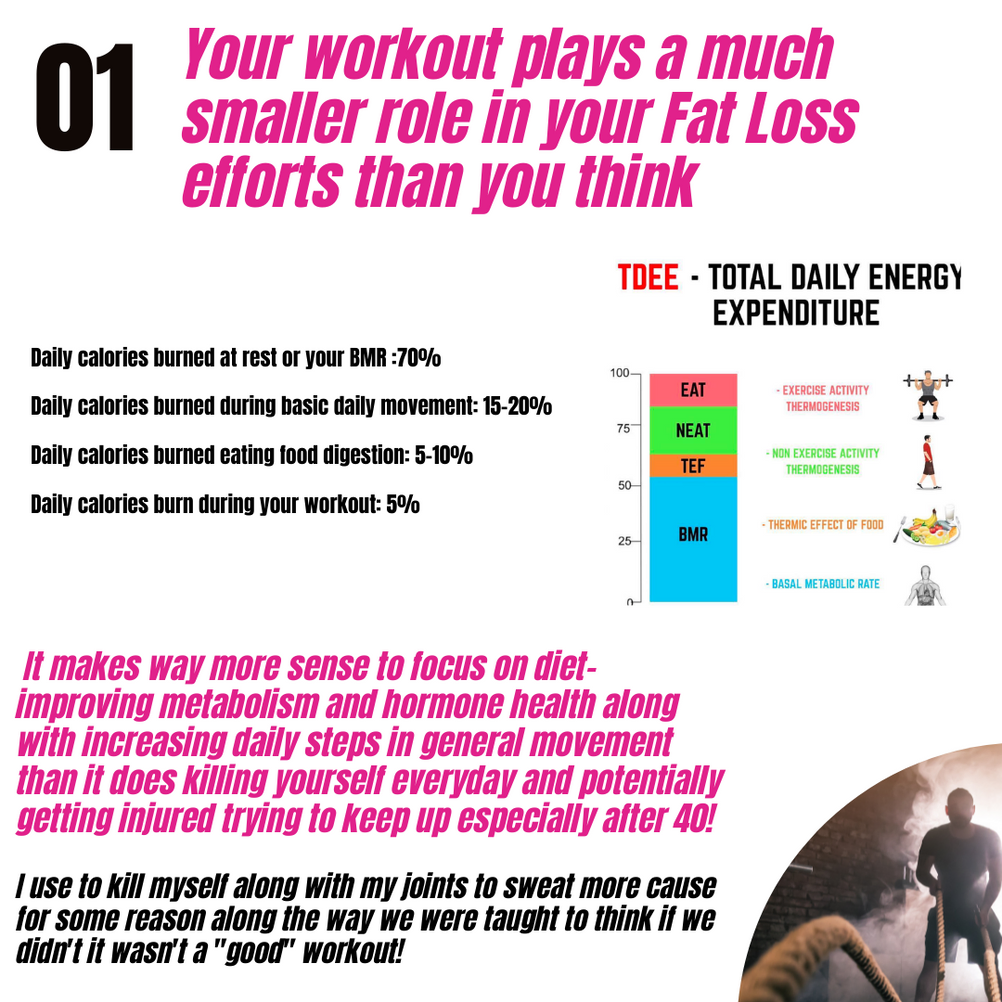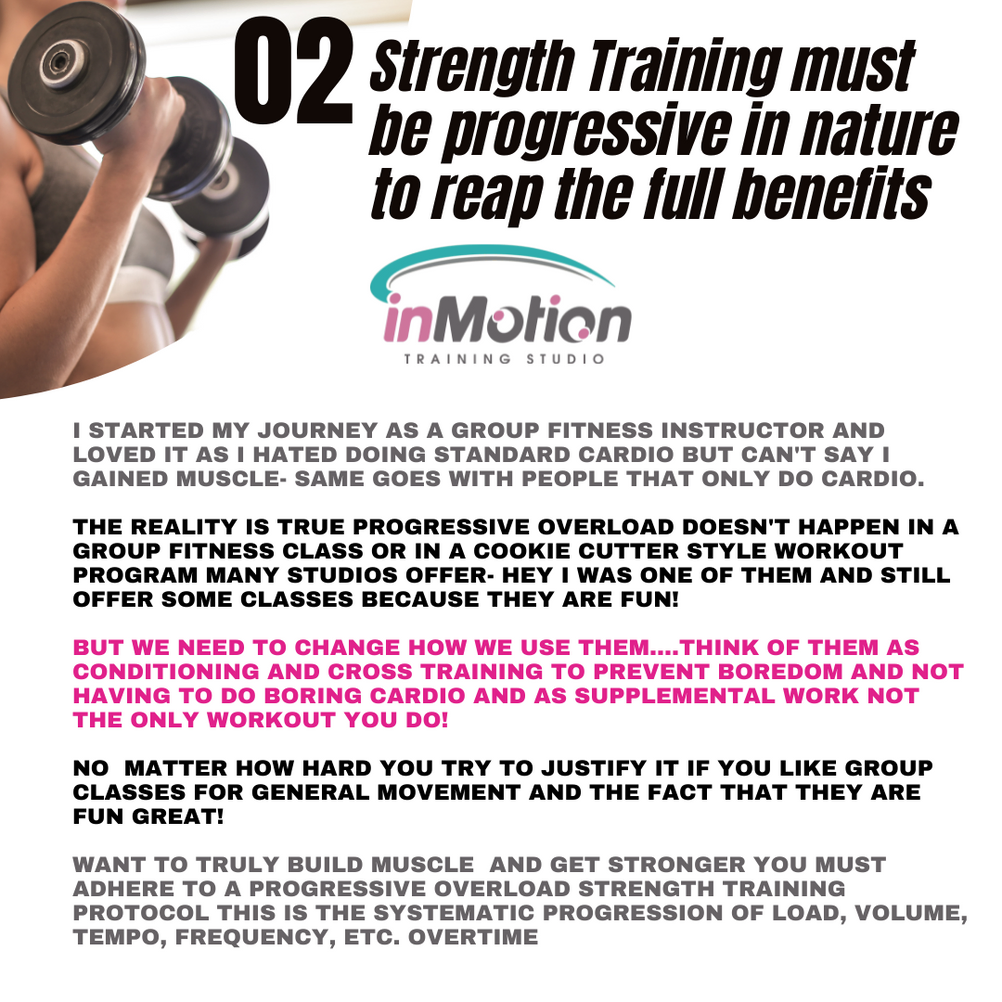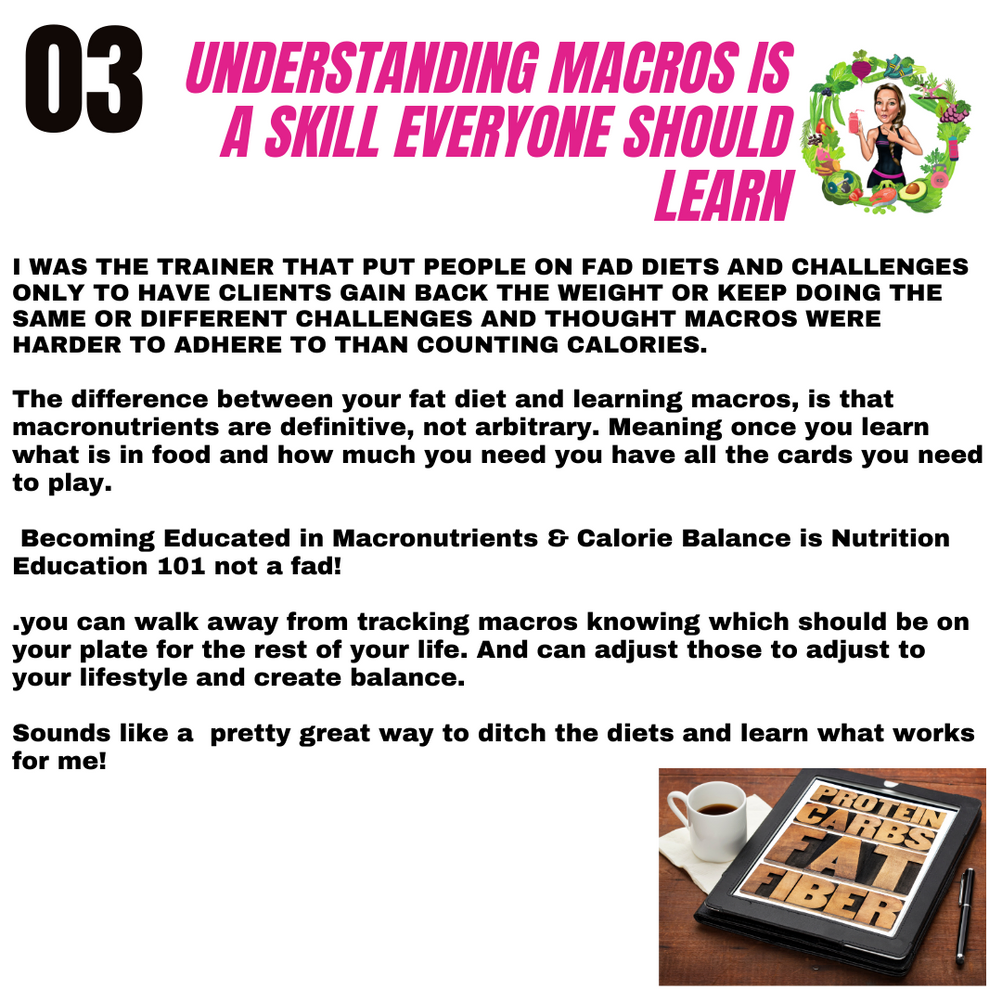 P.S. Whenever you're ready, here are 3 ways I can help you get happier and healthier:
1. Come in for a Custom Fitness Consultation.
We'll sit down together and discuss your goals, simple steps you can take to achieve them and see if there is a way to work together to give you the coaching and support you need to get the results you want quickly.
If you'd like to discuss meeting for a Consultation, just reply and put 'Consult' in the subject line and I'll follow up with you.
2. Do a Complete Body Fat Assessment
Get a quick, complete snapshot of your bodyweight and bodyfat in just 5 minutes so you can have a good idea of what your BMR is so you know how much food you need to fuel your body properly.
If you'd like to learn more or come in for a Scan, just reply and put 'BF' in the subject line.
3. Take advantage of our April Special that ends TODAY!
GET Tailored strength classes for only $15 each or unlimited classes for $89. We also have some great PT Specials if you need a little more guidance initially!
Just hit Reply and put 'Tailored Strength' in the subject line and I'll send you over details.