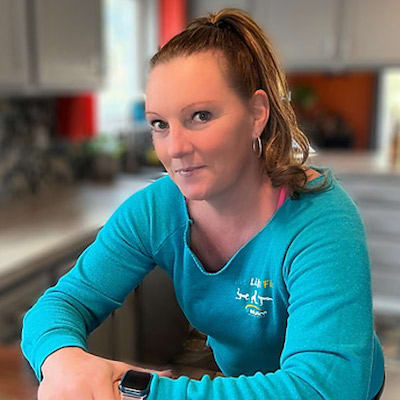 Shannon Segerstrom
Shannon has owned inMotion Training Studio for over 15 Years and been in the industry for over 23. She has a vast knowledge and can easily provide modifications for almost anything and anyone since she has had a few injuries she has overcome. She specializes in not only general overall fitness, weight loss and strength but post rehab, injuries, corrective exercise and works along many physical therapists in town to continue training when therapy is done.
Shannon has been active her entire life therefore understands many injuries as she has 2 ACL's in each knee and meniscus as well as trap, neck and shoulder issues which helps her acknowledge pain and understand how to approach most injuries both pre and post.
Shannon was born and raised in Bend and is a 4th generation Bendite. She enjoys playing volleyball, floating the river, the outdoors & sunshine, playing with her Bulldogs, is always up for a good beer (RPM preferably), coaching and spending time with her friends, family and husband– Seth.