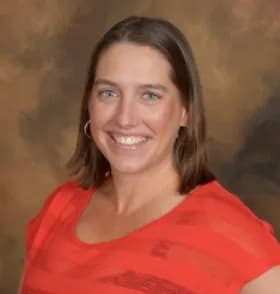 Cindy Miskowiec
Cindy Miskowiec grew up in Fort Lauderdale, Florida and moved to Bend seven years ago. Her love for exercise and the outdoors makes Central Oregon the perfect place for her and her husband to call home. Cindy received her certification as a Nutritional Therapy Practitioner from the Nutritional Therapy Association along with a certification as a Fitness Nutrition Specialist through the National Academy of Sports Medicine. She also became a certified Barre Above Instructor which allows her to share her dance background by teaching barre classes. Cindy holds a Bachelor of Science degree in Psychology from Florida State University. She is a member of the National Association of Nutrition Professionals and the Holistic Entrepreneur Association. Cindy believes that the foundation of Nutritional Therapy is a properly prepared, nutrient dense, whole food diet and is dedicated to helping clients become the healthiest they can be.
Cindy has had a love for all forms of dance for over 35 years! She started taking tap, ballet, and jazz classes at Pro-Am Dance Studio in Fort Lauderdale, FL when she wa 5 years old and has been dancing ever since. Cindy trained and performed throughout elementary, middle, and high school including many dance competitions around the country.
She became a member of the professional dance group, Young Broadway Stars, at age 13 and continued to perform in that group until she went off to college. Cindy was fortunate enough to take many dance classes at the Florida State University's School of Dance while attending FSU including ballet, jazz and modern.
She danced throughout her adult life attending mostly ballet classes in Albuquerque, NM and Honolulu, HI. When Cindy moved to Bend in 2012 she started searching for a local dance studio that offered adult ballet classes and was lucky to find Terpsichorean in the fall of 2013. She has been taking the adult ballet class here since then and is so grateful for the friends she has met through this wonderful studio and for her fellow teachers.
Teaching at Terpsichorean is a dream come true for Cindy and she is so excited to share her passion for dance with young dancers.